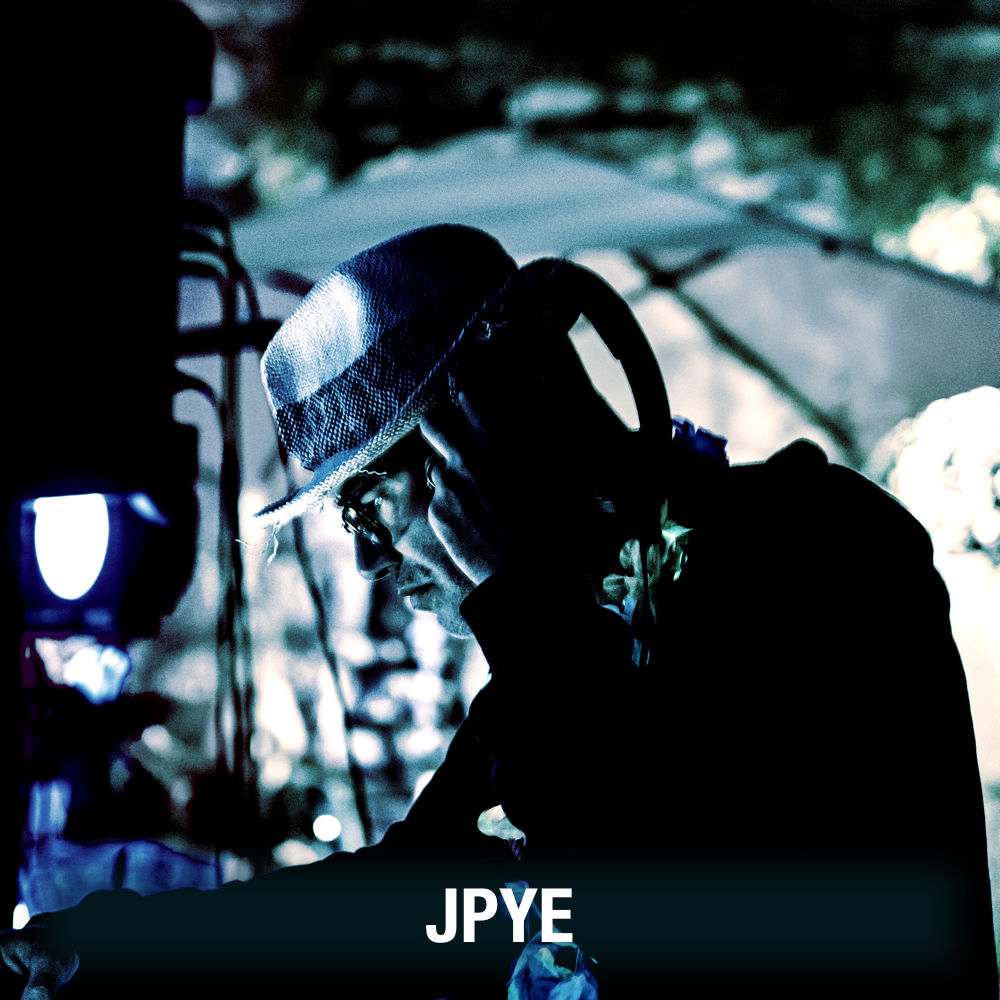 Alongside a career in digital, working over the years in fashion and with big names in music such as Soulwax, Ash and Garbage, Jpye has been in bands, DJing or producing for nearly 30 years in London and Paris.
With roots in post-punk & reggae, his musical adventure started in the late 80s and early 90s in Paris where he played guitar and bass in several bands. He started incorporating electronic instruments and drum machines into his music and started DJing in the mid 90s under the influence of the french touch aesthetic.
Moving to London in 1998, he became a regular on the London balearic, house and disco scene (Low Life/Beauty and the Beat/ Mancuso's Loft Lucky Cloud Sound System, Eccentric Disco…). He has been collecting records throughout that time and met his musical accomplices in London to form Twonk, a collective of DJ producers with Leonidas (Lovetoparty, Hobbes music) and IamrobD (Mystic Disco in Sweden). He opened several times for well known balearic and disco DJs for Eccentric Disco in Peckham and occasionally played in Brilliant Corners in Hackney. DJing now with both with vinyl and digital, his DJing style is eclectic / balearic, playing global disco sound (tropical, cosmic, balearic, philly, afro, italo, boogie) alongside some older soul/funk tunes and a touch of MPB, dub & reggae, old skool hip-hop, electro and deep house.
As well as DJing, Jpye has been performing on some Stupid Human and Leonidas & Hobbes productions and releasing materials over the years on several labels under the Twonk moniker. Following Brexit, Jpye moved his studio back to Paris and release an EP "Twonk & Friends – L'Orient" (co-produced with Leonidas and Stupid Human ) on the up and coming balearic label Eclectics in early 2019. In 2020, he is a new signing by the mythical balearic label Claremont 56 to release an LP "Samba With You" in the summer 2021. The record is praised by the international balearic community, such as Kenneth Bager (Music For Dreams), Manu Archeo (Italy), Balearic Mike & Chris Coco (UK), DJ Nova Casa Del Sol (Greece), and also get the support of FIP radio and Libération newspaper in Paris.
Labels: Claremont 56, Eclectics, Twonk Disco, Laabworks, Razor Sharp Edits, Talahachi, Magic Wand, Stupid Human Music